Who We Are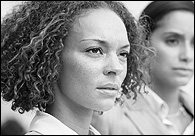 Charitico is a registered non profit organization that focuses on human services and their needs. Through our Out Reach Program we help people who can not afford health care but are in need of one. Our Out Reach Program provides extensive support to all who need medical, dental, and psychological attention but can not afford it. Healthy living is a must and a necessity in this world of ours. Many of us take our health for granted. Everyday thousands of untreated symptoms are over looked because many Americans do not have proper health care, because they can't afford it. Many receive their diagnoses too late and receive a death sentence simply because they did not receive proper and or timely health care. Also for many of Americans, getting that treatment that may be required to live is too costly and impossible to obtain simply because of their financial situation. In many instances people go untreated. Everyday people just like you and I die simply because they do not have money or access to health care like you and I have.
Charitico wants to put an end to this unfortunate and preventable epidemic. With help of GOD and you, we will help our fellow brothers and sisters receive a fair shot of having a full life. Through our Out Reach Program, your contributions go to save lives.
Our network of doctor?s is willing to help make this dream a reality by contributing endless amount of their time and effort. Everyday Charitico searches for many more doctors; to broaden our services, to join our cause so we may reach out to more people whom are in need of medical attention.