Featured News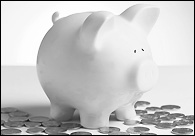 MONTICELLO, Ga. — The town of Monticello is losing its police department, and some are blaming poor decisions by the city council.
"The city council did not take into consideration the danger they've put the citizens in," said Nicki Womack. "Our children play on these streets. If there's no one to stop the gang members and the drug dealers, what's going to happen?"
Monticello's fifteen member police department will be phased out between now and the end of June. Ten officers will lose their jobs at the end of this week, while the remaining five will stay until the June 31, 2010.
Capt. Bobby Norris has been with the department for almost 30 years.
"It caught me off guard," said Norris. "I was expecting some cuts, but not to the level of eliminating the police department."
Monticello was already facing a budget crisis when members of city council agreed to grant the wishes of many homeowners, and lower their utility bills.
The decision meant less revenue for the city, $250,000 less between now and the end of June.
Days after that decision, the city council agreed they could no longer afford a police department.
"There was going to be a consequence," said Mayor Glenn Newsome. "No one knew how difficult the consequence would be."
The responsibility for law enforcement in Monticello will now fall to the Jones County Sheriff's Department. Sheriff Charles Rober says his staff is already stretched thin, and he's facing budget problems of his own. The Sheriff says he doesn't have the money to hire additional officers to help him patrol the city.
Police Chief Bud Smith says the council's decision to reduce rates and give up revenue was done in haste.
"I think this action will open up our citizens to crime they don't deserve," said Chief Smith.
Charitico is urging the United States citizens to contribute to the saving the police department of this town in order to help prevent crimes and danger to the residents of Monticello.